This is not an Onion headline…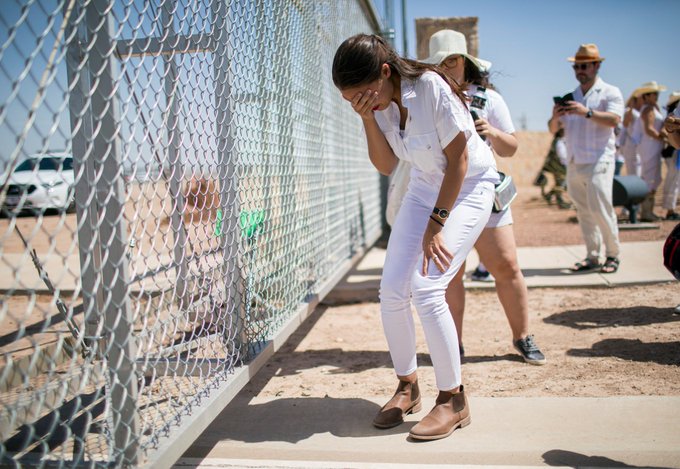 UN psychologists help illegals with repressed memories in order to gain U.S. asylum
---
By Todd Bensman, Center for Immigration Studies
MEXICO – United Nations-funded immigrant service nonprofits in southern Mexico are offering an unusual and controversial psychological therapy to enable migrants to continue on the trail north to the U.S. border.
At least two UN-funded nonprofits with operations in the southern border states of Chiapas and Tabasco pay stables of clinical psychologists to help migrants recover "repressed memories" of government persecution and other hardship stories that qualify migrants for Mexican asylum and a residence card, allowing an eventual trip over the U.S. southern border. Thousands apparently have gone the recovered memory route after they were rejected for asylum because they told Mexican immigration authorities they just wanted to go to the United States to make money – an ineligible claim, unlike official government persecution.
With their newfound memories of more eligible claims, the immigrants get asylum (a term many use interchangeably with refugee status) and Mexican residency cards, which many then promptly use to pass through Mexico and make illegal entry over the American border.
Enrique Vidal, coordinator for the Fray Matias de Cordoba human rights center disclosed that United Nations money pays psychologists to unearth repressed memories of torture, persecution, and human rights violations after immigrant clients are denied asylum, to reverse denials on appeal.
"The most common mistake migrants make during interviews . . . is that they are saying that they are suffering economic hardship. It's not one of the criteria for refugee status," Vidal explained during a lengthy recorded telephone interview January 20 with the Center for Immigration Studies in Tapachula. "That may cover up one of the true reasons why they are coming. They need psychological help so they can remember the situation they experienced."