OSHA suspends Biden's Vaccine Mandate…
#BREAKING: OSHA announces it will comply with the 5th Circuit's court order. The agency says it has suspended implementation and enforcement of its vaccine mandate. pic.twitter.com/pCZDZjeqwB

— Election Wizard (@ElectionWiz) November 17, 2021
Just hit the wires in the past 10 minutes.  Story is developing.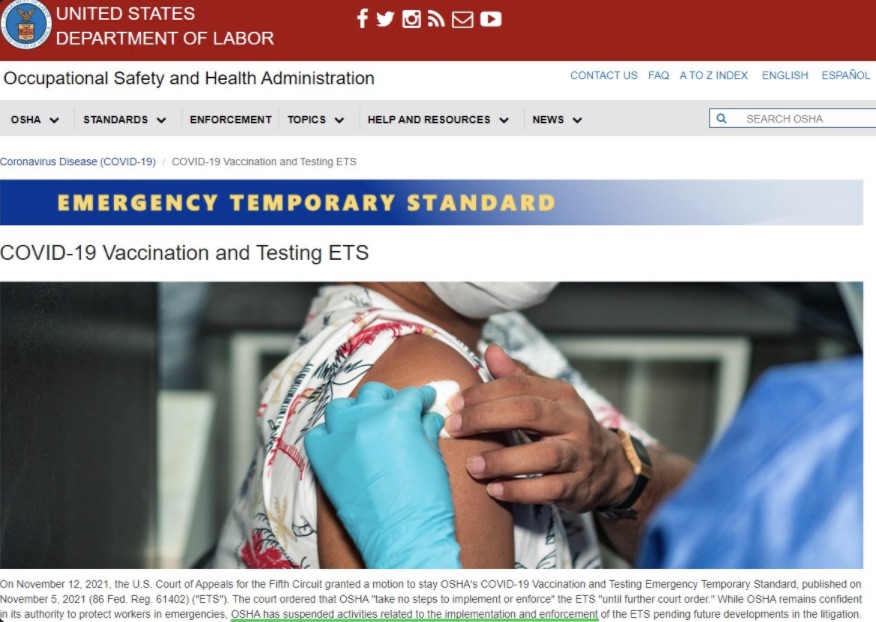 OSHA  has suspended implementation and enforcement
The court ordered that OSHA "take no steps to implement or enforce" the ETS "until further court order." While OSHA remains confident in its authority to protect workers in emergencies, OSHA has suspended activities related to the implementation and enforcement of the ETS pending future developments in the litigation.
Alex Berenson — OSHA has suspended the vaccine mandate…
Alex Berenson substack: OSHA pic.twitter.com/sN1Qb1e0n3

— Trudy Seivwright MD (@SeivwrightTrudy) November 17, 2021